Photography Gallery of Sadler's Past Drivers
Thursday, February 12 — Winston Cup Gatorade Twin 125 Qualifying Race
Ed Berrier getting tires and gas for the Sadler entry in the 1997 BRICKYARD 400. Ed started the race in 30th position and finished 27th.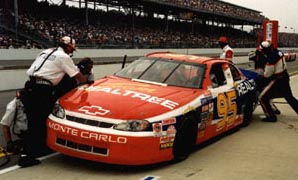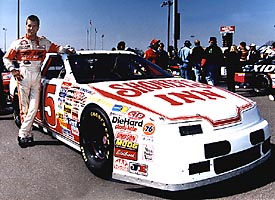 Jeremy Mayfield alongside the Shoney's Inn Ford at Richmond in 1994.
Ken Ragan at Talladega summer race in 1991. Notice the crew member third from the left … Jeremy Mayfield.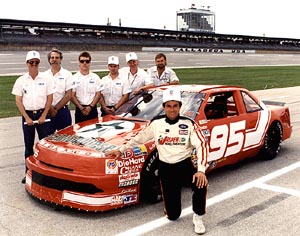 Eddie Bierschwale at Talladega spring race in 1991.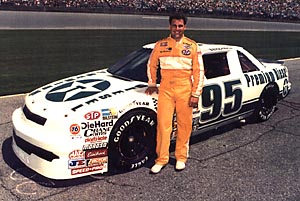 Trevor Boys at Daytona, where he finished 19th in the 1988 Daytona 500.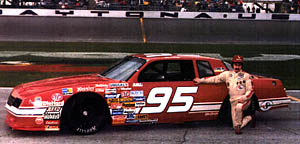 Michael Waltrip in Victory Lane with the Sadler Team following the Kroger ARCA 200 at Atlanta in 1987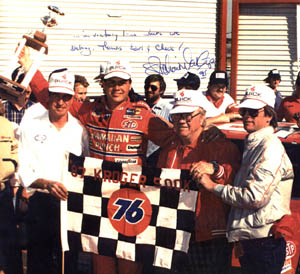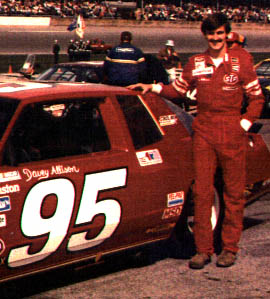 Davey Allison starting the Daytona 500 for Sadler Racing in 1986.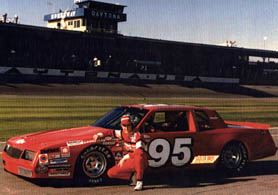 Sterling Marlin at Daytona
The very first Sadler Team at Talladega with Sterling Marlin.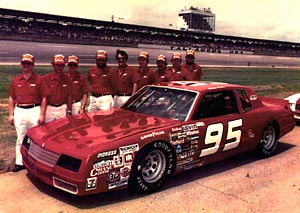 Back to the Photo Gallery List
Return to Sadler Racing's home page.
---
For questions about this site e-mail [email protected]